PerfectXL Compare Pricing
Until the launch date we are offering PerfectXL Compare for an incredible introduction price. Be an early bird and get the first year for only €19! If you're not pleased, money back guaranteed!
Early Bird Discount!
Pre-purchase the tool before the release date to get the tool for an introduction price, the first year will only cost you €19! We also offer early bird users over a month of free use, the tool will therefore be available to early birds from 21/11/2019, until 31/12/2020. By signing up, you agree to purchase the tool upon release. You will then receive an exclusive discount code via your email on the release date. If you're not pleased with the product, you can get your money back till the end of 2019, guaranteed.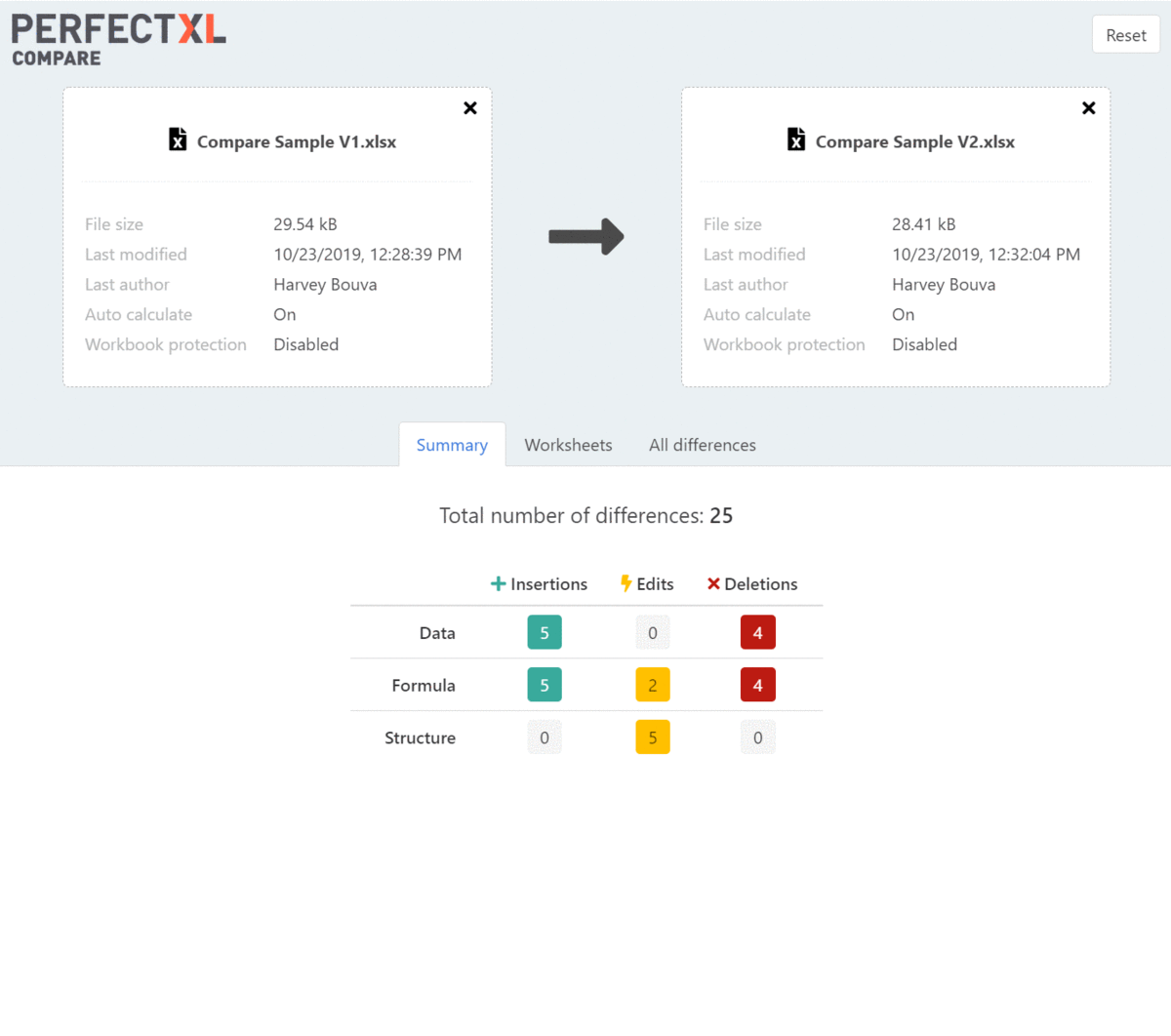 These screenshots are taken directly from PerfectXL Compare
To sign up for this exclusive deal, €19 for a year, simply use the contact form below:
Your Name
Your Email
Message: "PerfectXL Compare Early Bird."